Senior Anglers of Escondido
From the President's Pole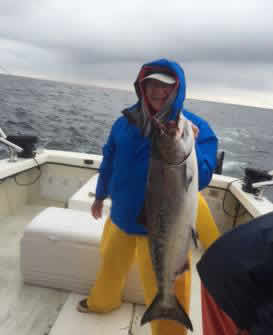 Hi everyone, I just returned from Sitka Alaska after a wonderful time. The weather was kind; fishing was good and enjoyed some great times with friends.

Fishing continues to bring some nice catches from both the Eastern Sierras and saltwater trips from ¾ day to longer trips. Don't miss out, grab your poles and bring home some fish. The club could also use fish donations for our upcoming fish fry.

Although our club elections are a few months away, it is time to select a nominating committee. This panel will develop a list of members who would like to serve as officers and board members. Our club is so successful and provides many great activities and memories which is the result of everyone helping out. Please let me know if you would be willing to be on the nominating committee and/or serve on the board.
Other club activities include the Club Picnic on July 16th at Dixon Lake. Monique and Tony Smock will be the in charge of this one. Our fish fry will be on September 3, 2015 at Dixon Lake. Brenda McQueen is leading this always tasty activity. Please signup early for these events at our July 10th meeting.

Have a great month please change out your fishing line before venturing out. Remember the best fishing sound is your reel drag screaming as a big one bites, the worse sound is the popping sound of a line failing!!

Jim Stevenson
President